Reaching for binoculars and a copy of Kaufman's field guide is now an antiquated way to keep tabs on what birds have visited your backyard. The Bird Buddy uses AI and a camera to identify and deliver close-up shots of birds right to your smartphone, and the company is now expanding its offerings with a smart hummingbird feeder and a smart bird bath, which should attract both the filthiest and thirstiest birds to your yard.
Debuting through Kickstarter back in 2020, the Bird Buddy promised to streamline birdwatching with a feeder featuring an integrated camera that would automatically capture images of birds that stopped by to feast, save them to the cloud so the images are easily accessible from a mobile device, and even help users identify the exact species using AI. And while the Bird Buddy's $200 price tag may seem steep, it's actually much cheaper than a high quality pair of binoculars, or the giant camera lenses that bird watchers rely on to document their sightings.
The original Bird Buddy featured an integrated 5MP camera module with HD video capabilities and a 120-degree field-of-view, and lured birds to appear on camera with a stash of bird seed and water. It was powered by a rechargeable battery that needed to be juiced up a few times a week, or with an optional solar charging accessory that sat atop the feeder.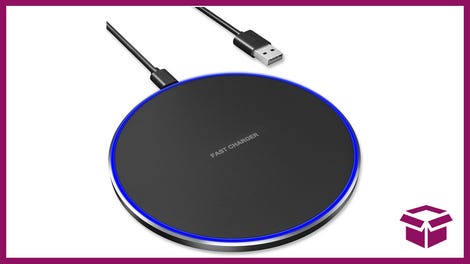 70% Off
Fast Wireless Charger
Charge it up
This thing can fast wireless charge a multitude of devices including iPhones, Samsung Galaxy phones, AirPods, and other devices too, and it's really easy to use
At CES 2023, earlier this year, Bird Buddy introduced a new version that functioned as a hummingbird feeder with a built-in reservoir for the sugary nectar that attracts them, and as part of its recent official launch on Kickstarter, the company also revealed a bird bath that could potentially be an even stronger lure for birds during the hot Summer months.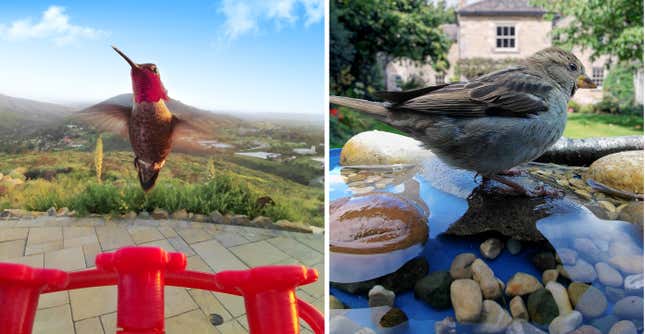 The earliest backers of the Kickstarter crowdfunding campaign can pre-order the new Smart Hummingbird Feeder for $174 (its full price is expected to be closer to $235) or the Smart Bird Bath for $184 (the full MSRP will be $249 for those who choose not to roll the dice on the Kickstarter). However, since the Bird Buddy camera module can be easily swapped between the housings, users can also opt for both of the new additions with just a single camera to swap back and forth between the two for $259 ($349 full MSRP). Alternately, they could drop $469 ($719 full MSRP) on a Conservation Hero Bundle, which includes both housings, two cameras, and a bunch of other accessories including free-standing mounting poles.
As with any crowdfunded product, there's always some level of risk involved for those who choose to back it—that's the whole point of asking the consumer to front the money before the product exists. In this case, however, Bird Buddy has already successfully brought its product to market using this approach, and has already gone through the challenges of navigating the challenges and logistics of production and shipping. There's certainly less risk with backing the company's latest additions, but it's a good idea to be prepared for delays, or either of these never actually seeing the light of day.